Nebula
Adjustable Tripod for Capsule
Enjoy a Stable Experience Anywhere
Compact and portable
Easy setup
Remarkably stable
Adjustable height
$47.99
Please allow 3-5 business days for shipping
Free Shipping

45-Day Money-Back Guarantee

Hassle-Free Warranty

Easy Purchasing
Nebula Capsule Adjustable Tripod Stand Advantages
Universal Compatibility
Specially designed for Nebula Capsule and compatible with all kinds of projectors like Pico Projector, Pocket Projector, and Mini Projector.
Perfect Viewing Experience
360°rotation and 90°tilt adjustable angle ensure your every need for projector entertainment
Adjustable Height
Extends to 15.7" inches and easy to operate. Satisfy your all kinds of needs for watching movies through projector
Use Capsule Safely Anywhere with the Adjustable Tripod
Office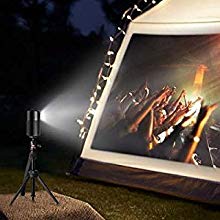 Outdoors
Living Room
Bedroom
Be the First to Know
Access exclusive offers, news, and more.
By clicking 'Subscribe' you agree to the Terms of Use and Privacy Policy.

FREE SHIPPING on Orders Over $20.00
45-Day Money Back Guarantee
