FREE SHIPPING on all Orders + 45-Day Money Back Guarantee
Prizm II

OVERVIEW

FEATURES

SPECS

DOWNLOADS
Prizm II
Enjoy Premium, Full HD Entertainment at a Non-Premium Price
Stunning Full HD 1080p 40"-120" picture
Dual 5W speakers provide balanced audio
Ultra-quiet operation
Easy setup with multiple input options
Design blends seamlessly into your home
$269.99
Color :
Free Shipping

45-Day Money-Back Guarantee

Hassle-Free Warranty

Easy Purchasing
Nebula Prizm II
Designed to make premium entertainment experiences accessible to all, Nebula Prizm II provides a huge picture, balanced sound, and easy setup.
200 ANSI lm

Dual 5W Audio Drivers

1920x1080

30,000-Hour LED Lamp

Multiple Connection Options

Extra-Quiet Cooling Fan

Horizontal&Vertical Keystone Correction (±40°)
High Definition Entertainment
Play your favorite films, shows, and apps in awe-inspiring Full HD 1080p.
Supreme Durability
Prizm II is built to last, incorporating tactile fabric and premium materials that look good, and feel solid.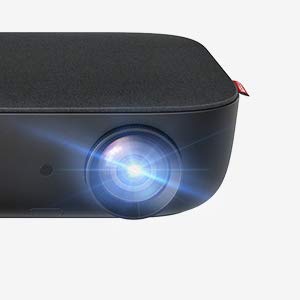 Lighting Longevity
With a 30,000-hour lamp life, you could watch a 3-hour movie every day for the next 27 years.
The Home of Home Entertainment
A truly immersive cinematic experience that normal TVs just don't compare.
Project Your Bedtime Stories
Designed to add entertainment anywhere in your house.
Technically Gorgeous
A premium LED lamp delivers a full range of accurate colors.
Projection Ratio
30" at 3 ft (0.9 m) / 60" at 6ft (1.8 m) / 80" at 8 ft (2.4 m)
Keystone Correction
Horizontal and Vertical (±40°)
Recommended Operating Temperature
14°F to 95°F / -10°C to 35°C
Storage Temperature and Humidity
-4°F to 149°F / -20°C to 65°C, <90% Humidity
Buy Now and Get Free Shipping on All Orders
Safe & Secure

Pay with Ease

Trusted Delivery
Website Live Chat
Mon-Fri 9am-5pm (PT)
Copyright © 2019 Anker Innovations Limited

